News: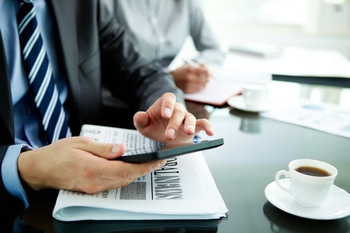 The News section brings relevant news stories together from across the nation to provide a snapshot of situations that other home and business owners have had to deal with, and that you should be informed about. Clicking on the links for each story will take you directly to the news site that carried the story. You can click the back button on your web browser to return to EcoGreen SM Exterminator.com.
We recommend you watch the first video from Fox13 News regarding the death of two, young sisters in their own home. They died because an exterminator misapplied synthetic chemicals. These are not isolated cases, each year thousands of people are poisoned by synthetic chemicals. The Eco Green SM Exterminator Pest Management Protocol will never expose you to synthetic chemicals.
Many people believe that the pesticides that are available to the general public are less dangerous than what professional exterminators use, however this assumption is false. These "over-the-counter" pesticides can also be fatal if used incorrectly, and many contain the same synthetic chemicals the professionals use. Thousands of accidental pesticide poisonings occur in the U.S. each year from improper usage and storage of these chemicals by homeowners. It is always best to let the professionals deal with your pest control needs. If you must store pesticides in your home read the U.S. EPA publication linked below called "Play it Safe"
The Eco Green SM Exterminator Pest Management Protocol offers "Safe" and "Non-toxic" bio-degradable organic products that are always "Safe" and highly effective. You don't have to take chances with your family's health when you choose The Eco Green SM Exterminator Pest Management Protocol. You also don't have to sacrifice effectiveness for safety. The Eco Green SM Exterminator Pest Management Protocol is proven and highly effective.
Enter Your ZIP code to Find a Local
Service Provider.
Exterminating Company and Technician plead guilty in Federal Court to misapplying pesticides which caused the death of two, young girls in their home. Click here for News Video
New Jersey company fined $860,000 for treating bed bugs with toxic unapproved chemicals making 50 homes uninhabitable. See Full Story Here
Exterminator arrested for improper pesticide application making 300+ homes uninhabitable; one of the worst cases ever per the EPA. See Full Story Here
Study Finds Pesticide Link to Childhood Leukemia. See Full Story Here
More Evidence--Pesticides Cause Brain Damage. See Full Story Here
"Children Are at Greater Risks from Pesticide Exposure" See Full Article at epa.gov
U.S. EPA Publication "Play it Safe" How to reduce you child's chances of Pesticide Poisoning. PDF Brochure at epa.gov