Videos:
The purpose of our video section is to familiarize and reacquaint our visitors with the fact that it takes many years for the effects of synthetic chemicals to be understood by science. In the past, deadly errors have been made which have resulted in the illness and death of many people and permanent damage to our planet's environment. We are less than one generation from the day that DDT was being sprayed indiscriminately on children in schools, swimming pools, and neighborhoods all over America. Sadly, third world countries are still spraying DDT today.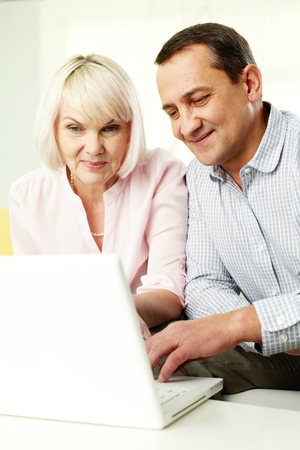 Many people are quick to minimize the danger and suggest that this couldn't happen now. However, in the past 18 months commercial pest control companies have applied allegedly safe pesticides incorrectly right here in America. These incorrect applications have caused houses to become uninhabitable and children have died. In other nations, tourists have died after sleeping in hotel rooms that had been sprayed with powerful chemicals to try and eliminate bed bugs. (Read News Story) Thousands more have experienced illness, nausea, headaches and other, minor side effects from low-level pesticide poisoning, particularly when applied indoors. The full extent of low-level poisonings may never be understood. Low-level poisonings may compromise your body's immune system to a point that cancer or other diseases can occur. The best policy is to avoid ALL synthetic chemicals.
Please watch the first five minute video about synthetic chemicals and the cancer epidemic sweeping our world. Remember you have to protect your family. Eco Green SM Exterminator Licensed Service Providers offer safe and non-toxic products that do an excellent job of eliminating pests.
You probably spend more time in your home than anywhere else. Please allow your local licensed Eco Green SM Exterminator Service Provider to help you keep it safe and pest free.
Click the links below to watch these short informational videos.
Synthetic Chemicals, and the Cancer Epidemic
DDT is Good for me. 1947 Time Magazine Advertisement (20 seconds) Watch on Youtube
Explanation of the harmful effects of synthetic pesticides. (4:36 seconds) Watch on Youtube
DDT Sprayed on Children Eating and in Swimming Pool (2:11 seconds) Watch on Youtube
Which chemicals are we currently being exposed to, that will prove to be deadly in the next 10 years? How much of them will you have been exposed to in the interim? This is one of the most important things you need to consider when choosing a Pest Management Provider!
When you choose which Pest Management Protocol to use you could be choosing between a long healthy life, or sickness and death. CHOOSE WISELY!
Please enter your zip code below to find your local Eco Green SM Exterminator Licensed Service Provider and give them a call today. Do it for the health of your family, pets and our ecosystem. We believe you'll be glad you did.
Enter Your ZIP code to Find a Local
Service Provider.